Communicating effectively with patients is necessary to keep a medical practice running well. With the advances in technology today, there are a number of methods that can be used to contact patients. From automated phone calls and emails to reminder text messages, patients are looking for medical facilities where they can be contacted in a variety of different ways so that they are not obligated to speak to someone to confirm an appointment time.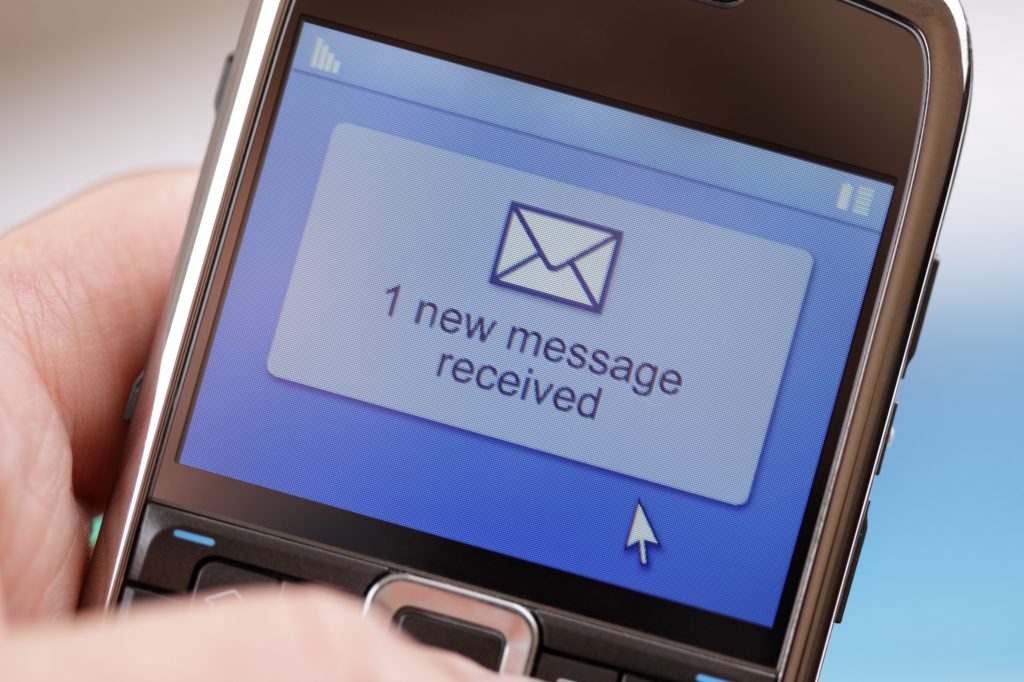 Many Patients Prefer Reminder Text
A recent survey found most people seeking a medical service prefer to be contacted through text messages and this number is rising. Millennials are aging. As they do, this generation is beginning to depend upon the medical community to support their needs and one of those is their reliance on text message appointment reminders and other text communications.
This preference stems from millennials as well as other generational groups turning to their smartphones and other mobile devices to keep their calendars straight and their lives in order. If your medical office hasn't successfully used an automated text message service yet, it definitely needs one!
An Automated Text Message Service to Answer Patient Requests
1-800 Notify has an automatic text message service that is designed to help both your practice and your patients stay with the changing times. Whether you want to improve the way in which your patients are able to get information from you or you want to lower the level of cancellations from your patients, 1-800 Notify has the right text message appointment reminders that can be customized and used specifically for patient communication.
User-Friendly Text Messaging Service
1-800 Notify knows how to create a program that is straightforward and easily manageable from both the practice and patient ends of the service.
When it comes to the practice side, it only takes a few easy steps to get the text messaging service in place. A web-based system allows you to set up scheduling for text messages so that staff members will never even have to think about how information is communicated to patients. It will be done automatically, eliminating the need to spend time or money monitoring it.
For patients, it is even easier. Virtually all phones can receive smartphones All they need is a text messaging app. A reminder text will be sent to them automatically at varying intervals to help them stay informed and on-time.
Time and Money Saver
The 1-800 Notify system saves time and money for medical business offices that would have had to keep up with appointments by making calls to patients to confirm the allotted slot or cancel and change the appointment.
Using the state-of-the-art automated text message service with 1-800 Notify gives you a range of options to improve client communications and keep them up-to-date with the latest information. Whether the need is to send a reminder about an appointment, or to let them know there has been a change, you can create an automatic text message within minutes and the system will handle the rest.
Less No-Shows and Cancellations with Better Service
Reminder text messages provide patients with the information they need, when they need it so that there is less of a chance that they will miss an appointment or cancel. With enough advance notice, patients can arrange their time to ensure they show up when they're expected to which makes everyone happy.
Find out more about 1-800 Notify and its Automated Reminder Text Message Service online or by calling 1-800-939-1853. Learn how easy and fast it can be to get started with a Free Trial today!